Yoga Group Classes
General Group Classes
| | |
| --- | --- |
| | Yoga is not simply an exercise in stretching, it is a philosophy of life that teaches the individual how to achieve a calm mind, which in turn helps to channel energy throughout the body. The therapeutic effects can benefit anyone, regardless of age, beliefs, disposition, and physical capabilities, with results ranging from the positive to the truly remarkable. |
Prenatal Yoga
This yoga class is an ideal opportunity to stretch the body and build strength and stamina. It includes resting postures to open out the body and without creating fatigue and ends with relaxation.
Yoga for Back Care
A slow controlled class suitable for those with back pain or stiffness. It offers a structured approach to improve all round health, strengh and flexibility. (More serious back problems will require specialist therapy).
Small Group Classes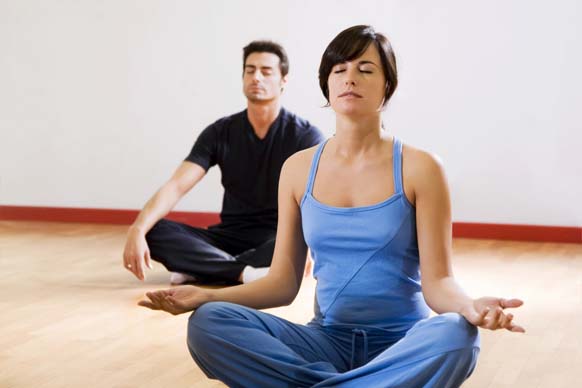 Enjoy the benefits of a class with small numbers ensuring everyone gets the individual attention they need.
 Click here for our full Yoga Group Timetable and Price List